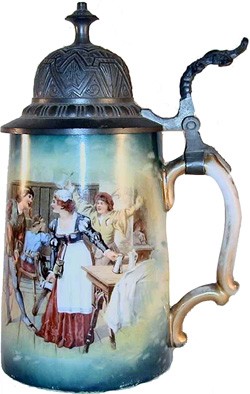 Another artwork example on the same body and with the same lid. The handle can be used as an identifier, Also note that in this case, the tableau is on the side as opposed to the front (away from the handle) as is normal on German steins. Perhaps this was customer choice?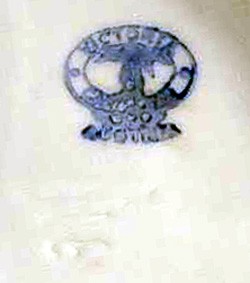 Inkstamp basemark on the above stein. There would appear to be some impressed marks that look like #116.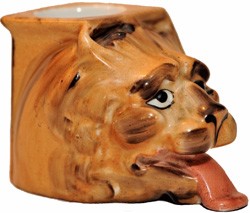 Thirsty Cat, Ceramic match striker.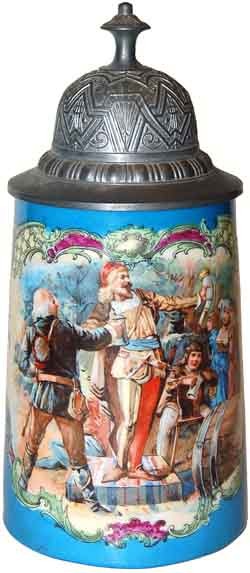 Stein, dated between 1891 & 1918.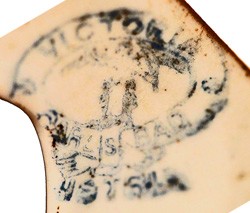 Basemark on the underside of the Thirsty Cat.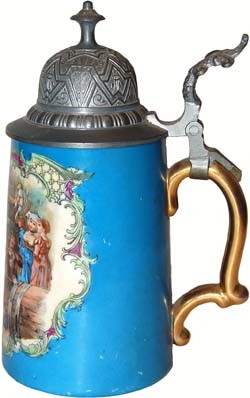 Side view of featured stein. In this case the tableau is on the front.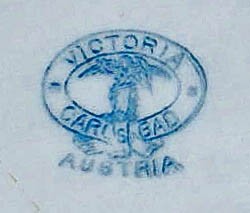 Ink stamp on base of featured stein, centre & right, dated between 1891 & 1918.