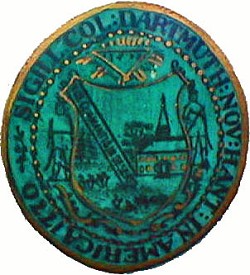 Great Seal of Dartmouth College Hanover, N.H. on the obverse of the featured stein.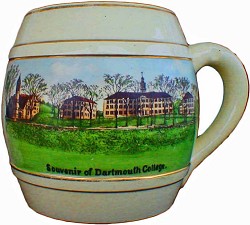 "Souvenir of Dartmouth College". This 0.4Ltr stein Gebruder Dorfner stein, would have been made to order. There is provenance dating it to 1926.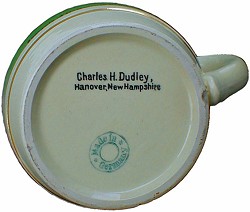 Penned mark showing vendor's name, complete with "Made in Germany" roundel of Gebrüder Dorfner "Charles H. Dudley" of Hanover.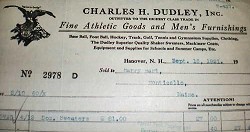 Invoice, dated September 16th, 1921,