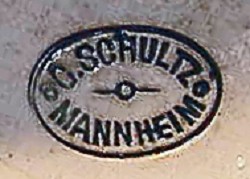 Impressed mark on featured stein.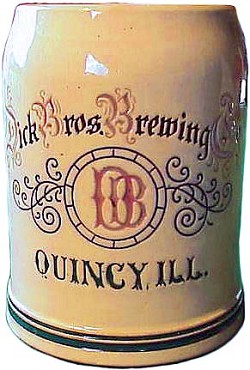 Dick Brothers Brewing Company. Quincy, Illinois. Founded in 1857 by Matthew, John and Jacob Dick. Dick Brothers Brewery was once larger than Anheuser-Busch in St. Louis, Missouri. Prohibition and the effects of WWII caused the brewery to be auctioned off under bankruptcy in 1951.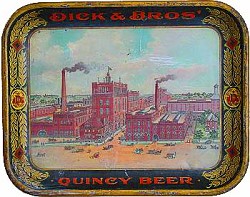 Beer tray showing Dick Brother's brewery.