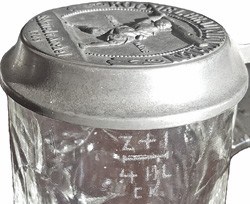 Good example of a Swiss Government issued capacity mark.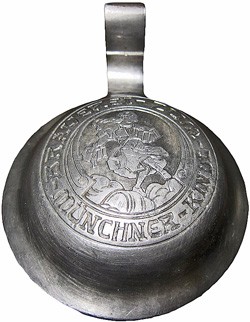 "Brauerei zum Münchner Kindl" with a picture of the "Schützenliesl" (popularly called the "Target Lady") depicted in the centre.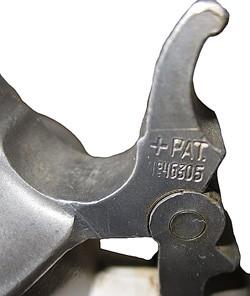 Patent No. 46305 on featured "Brauerei zum Münchner Kindl" lid.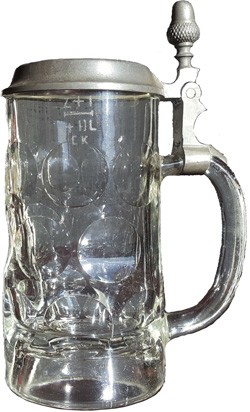 Dimpled Sachsenglas stein with cast crown on the base and a pewter lid, marked Ganter & Co. (Dated 1905, due to bicentenary?)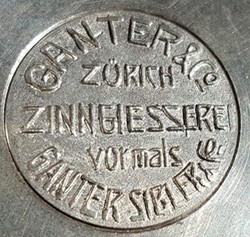 Cast mark on the underside of the lid on the Kochelbrau Munchen glass stein above.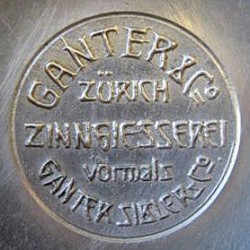 "Brauerei zum Münchner Kindl" Cast mark on pewter, dated 1932.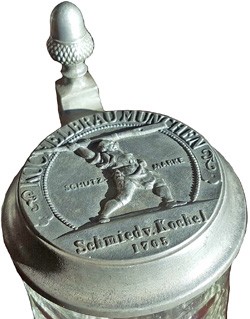 Kochelbrau Munchen lid as installed on the featured glass stein. It has a cast Ganter and Co. mark on the underside. However Merkelbach & Wick manufactured steins have been seen with this lid manufactured by Ludwig Mory.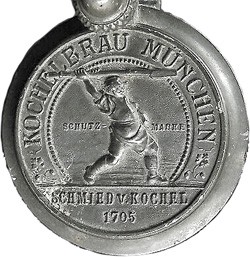 An identical "Der Schmied von Kochel" lid to the lid above. It is the author's opinion that this pewter was all manufactured by L. Mory.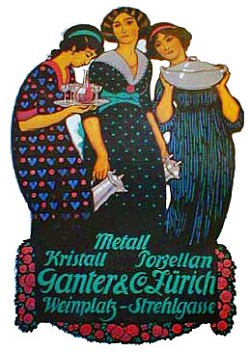 Advertising poster, dated c.1917 by Mangold Burkhard.