August Fuchs

Prinsengracht 864, Amsterdam, Holland
Importeur, Hersteller / Importer, Vendor
August Heinrich Fuchs was a trader, who was married to Maria Catharina Corzelius from the well known family of Westerwald potters. He was born in 1839 in Baumbach, Germany, and died in Amsterdam in 1914. He established a shop in Amsterdam, selling Westerwald stoneware. In 1897 they acquired the Dutch nationality.
Their son Jacob August Fuchs, born 7 October 1866 in Amsterdam, kept the business going until at least 1932.
References:
MySteinCollection
O
osnaer
Vijfeeuwenmigratie
Gelhard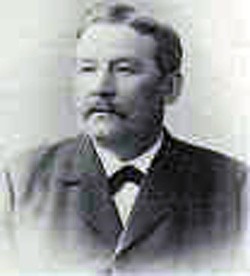 August Heinrich Fuchs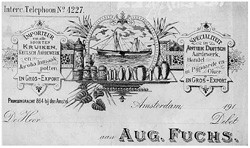 August Fuchs's letterhead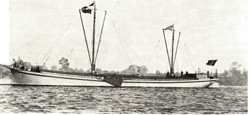 They owned their own 750 ton ship, the "Rijn en Amstel", built in 1880, for transporting stoneware up the Rhine and the Amstel rivers to Amsterdam.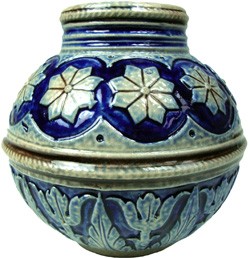 Pot probably made by August Josef Corzelius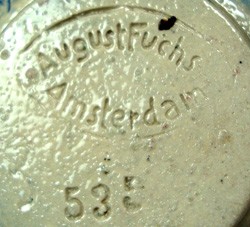 Basemark on featured pot above.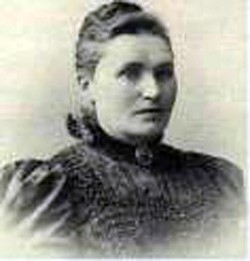 Maria Catharina Corzelius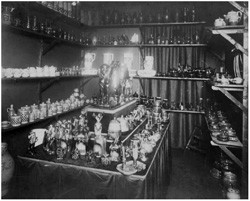 Interior of their shop displaying many steins.