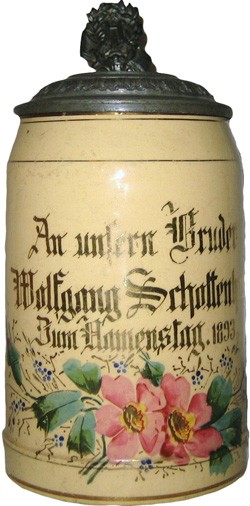 "An unseren Bruder Wolfgang Schottenhammel zum Namenstag 1893" (To our brother Wolfgang Schottenhammel on his name's day 1893)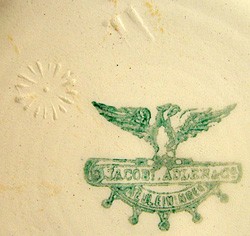 This base mark was found on the bottom of a replica of a lidded 1/4 litre Villeroy & Boch - Mettlach #1526. Note the starburst impressed mark.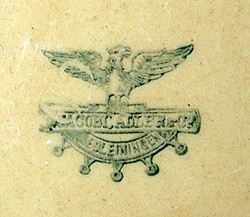 Basemark on featured stein, left.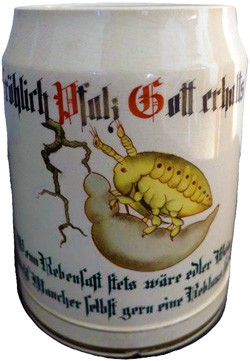 The Rheinpfalz (Rhineland Palatinate) is a wine region in Germany. When a good wine is produced here, it also makes the grape lice (phylloxera vastatrix) happy. " Fröhlich Pfalz Gott erhalts! Wenn Rebensaft stets wäre edler wein möcht mancher selbst gern eine Reblaus sein". " A happy Palatinate God preserves! When grape juice always becomes noble wine, might many a grape louse be self content".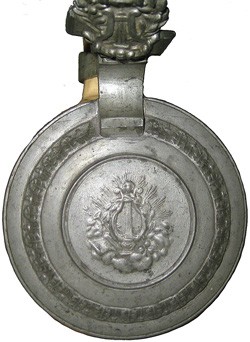 View of lid on featured stein, left.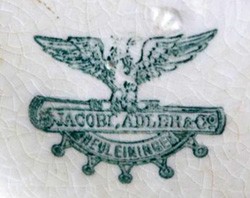 Basemark on featured stein immediately left.