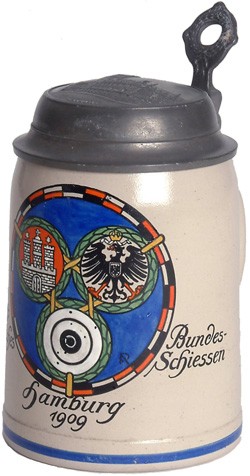 1/2 litre stein depicting XVI.Deutsche Federal Shooting Competition. Hamburg 1909. The lid shows the Town Hall.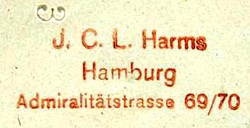 On the base of the above stein is the ink stamp of J.C.L.Harms, Hamburg.
Publicity adhesive stamp for J.C.L. Harms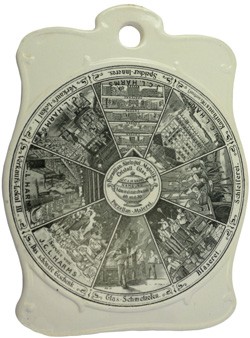 Plaque advertising the areas of operation of J.C.L. Harms. In the centre of the tableau, there is their name and address together with their product ranges: Porzellan, Steingut, Majolika, Cristall, Glas. Porcelain- Malerei. The outer segments show the various departments inside the shop, which included a glass blowing department.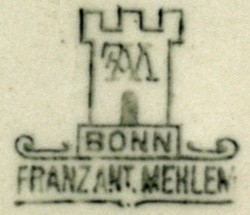 The advertising piece above, is backstamped by the manufacturer Franz Anton Mehlem.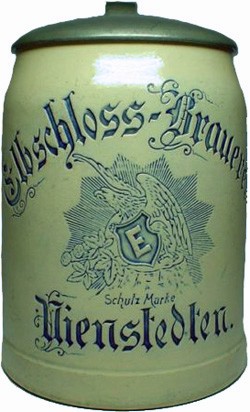 Elbschloss-Brauerei Nienstedten founded in 1881 and operated through to 1997.
Basemark of the brewery stein, immediately above.