J. Hauser / Jos. Hauser
Bamberg. Bavaria.
Zinngiesserei / Pewterer.
Known dates: Circa 1900 - 1950's
Purchased stein bodies from: Malky & Jahnke Werner Corzelius
Reference: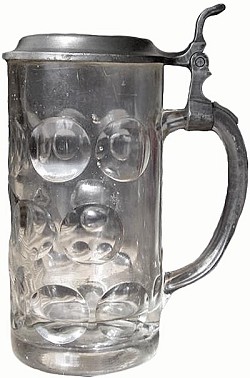 9/20 litre glass stein with lid by J. Hauser.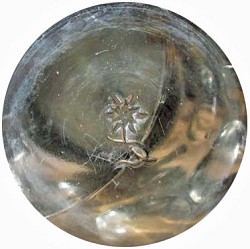 Base mark on featured stein above, has been attributed to Glashütte Gebrüder Malky & Jahnke of Deuben, Saxony-Anhalt.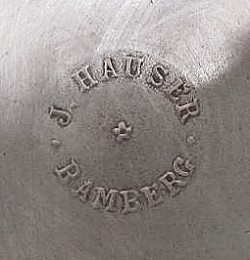 Cast pewterer's mark on lid of featured stein above. Lid is inscribed on top "Brauerei Stephan".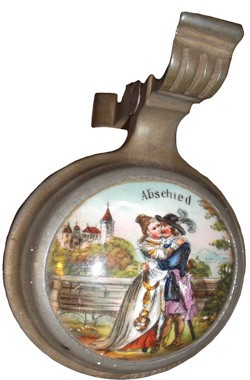 Lid with insert der "Abscheid"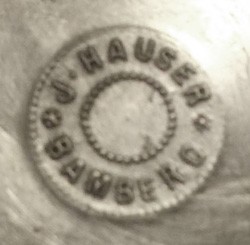 Cast pewterer's mark on lid with "Abscheid" insert (above).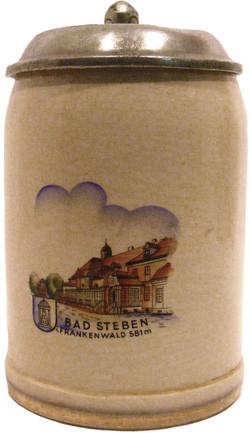 Stein by Werner Cornelius, therefore dated 1954 - 1990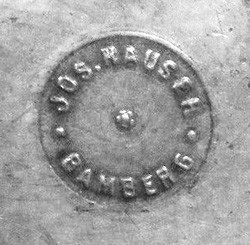 Pewterer's cast mark on the underside of the lid on the Werner Corzelius stein.