G. Teblick (Gebroeders Teblick)
Lombaarde Vest, (now Lombardenvest) then Paardenmarkt 48, Antwerp, Belgium
Zinngießerei. / Pewterer.
Known dates: 1850 to the 1970's
Purchased steins from: Sachsenglas
Reference: Mysteincollection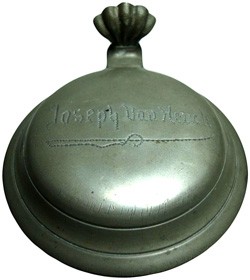 Lid on the featured stein, which uses an uncommon seven ring hinge.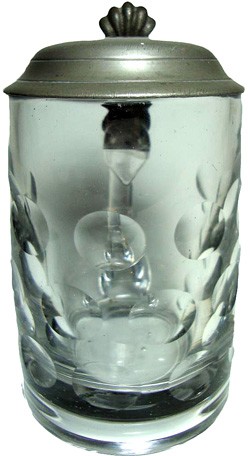 This stein is attributed to Sachsenglas, because of the design. The normal basemark of a crown is missing, therefore it is dated prior to 1897.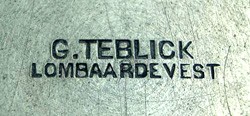 Pewterer's mark on the underside of the lid of the featured stein.