Robert Paessler

Burgstraße 18,
Freiberg, Saxony
Fachgeschäft fûr Haus- und Kûchen- Geräte - Glas und Porzellan /
Business suppliers for house and kitchen equipment - glass and porcelain.
Known Dates: Circa 1902. Last known listed date 1940.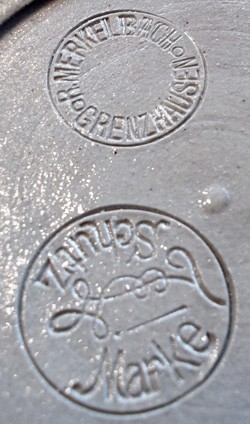 Reinhold Merkelbach roundel on featured stein, together with "Schutz Marke" or Copyright.Date range 1900-1921.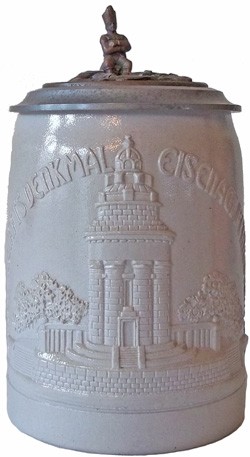 Stein by Reinhold Merkelbach, dated 1902, showing the Burschenschafts-Denkmal, Eisenach, Pfingsten, MCMII.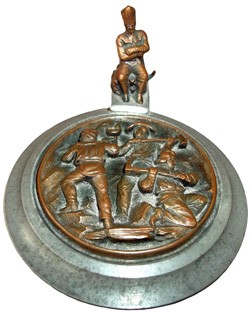 Pewter lid with copper insert on featured stein, showing a mining scene. Freiberg Mining Academy, was established as the world's first school of mines in 1765. This lid is almost certainly the work of Gustavus Adolphus Vaeterlein, whose workshops were only 120 metres away from Paessler's shop.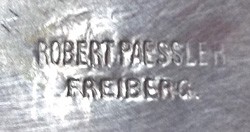 Touch mark on behalf of the vendor on the underside of the lid above.