Lohr am Main, Bavaria.
Zinngießerei / Pewterer.
Known dates: circa 1890's to 1920's.
There was also a Richard Staub, also a pewterer and also located in Lohr am Main. It is unclear if this Richard Staub was related to G. Staub, but it would make sense, perhaps he was the son of G. Staub and perhaps he continued the company at some point in time under his own name. G. Staub purchased stein bodies from:
Reinhold Merkelbach
Richard Staub's pewter mark is seen on a glass stein made in the first half of the 20th century by the
Sächsische Glasfabrik
.
Reference: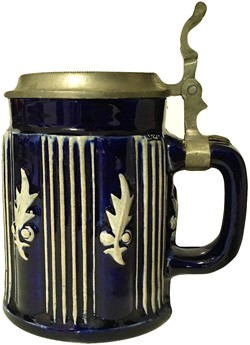 Reinhold Merkelbach #3480 First half of the 1920's.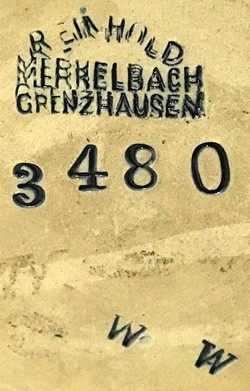 Base marks of Reinhold Merkelbach #3480. First half of the 1920's.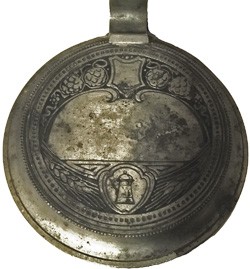 Lid on featured stein, left, top side.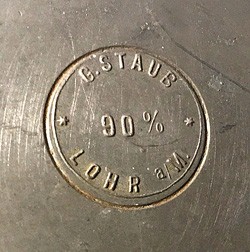 Above lid underside with  pewterer's mark denoting 90% Tin.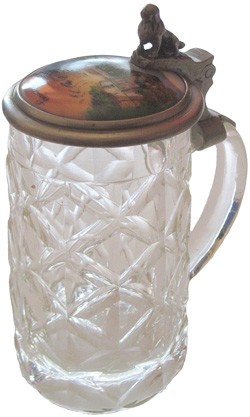 Pressed glass stein, with pewter lid and decorated ceramic insert, dated circa 1890's