August Karl Weygang
Öhringen, Württemberg. (now Baden Württemberg)
Zinngießerei. / Pewterer.
August Karl Weygang was born in 1859. He was the son of Master Pewterer, August Weygang Snr. (b.1828-d.1891) and grandson of pewterer, Georg August Weygang (b.1785-d.1835). August Karl Weygang Jnr. was trained on the job in his father's workshop and in 1885 took over running the workshop. His love of pewter designs from the 16th through to the 18th Century, influenced the products he produced. The quality of his output makes it very difficult to differentiate between the originals and later copies. Only the touchmarks give the date range. When August Karl Weygang Jnr. died in 1946, the company was passed to his nephew Eugen Ochsenreiter, who continued the winning formula and established the Weygang Museum in 1952. Meanwhile in 1937 the company printed a 60 page catalogue. On the 30th anniversary of the opening of the museum, reprinted this catalogue, which had an additional 60 pages of family history, production methods and the tools used.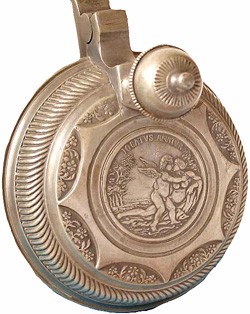 Lid on featured stein right. The tableau shows "Jocatus Amatur", Laughing Lovers. This lid can also be seen supplied on an Oud Delft stein.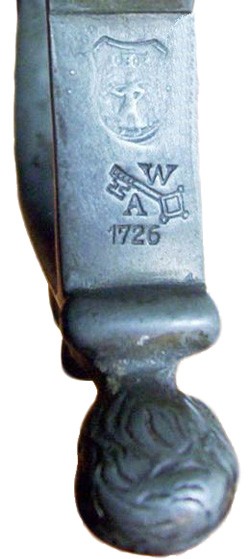 Another example of August Weygang's mark.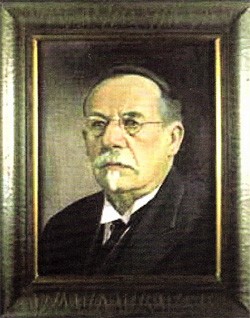 August Karl Weygang b.1859 - d.1946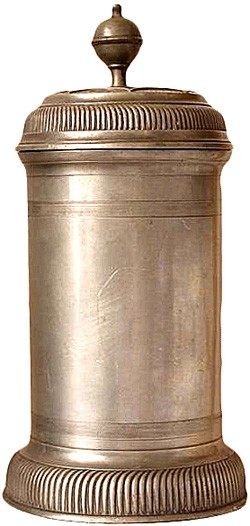 August Weygang copy of a Pewter "Walzenkrug".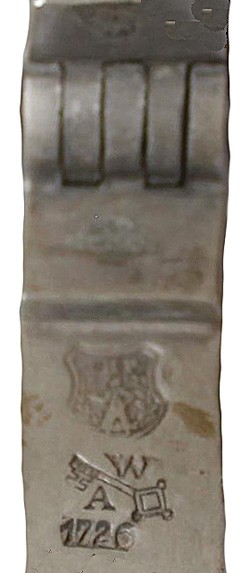 A quality mark, on the hinge assembly of the featured stein, of the August Karl Weygang Öhringen pewter foundry denoting lead-free pewter, according to German Industrial Standard 17810. This mark has been used from 1948 until today.