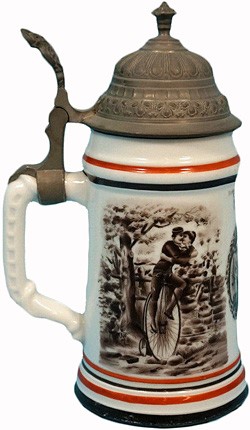 Featured stein. Right hand view.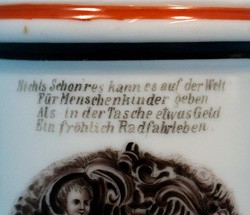 Text on the top of the stein front.

Nicht Schon'res kann es auf der Welt
als in der Tasche etwas Geld
ein fröhlich Radfahrleben.
Indeed nothing in the world
can be given to mankind's children,
but some money in the pocket
(and) a happy cyclist's life.
Stein celebrating the German Cyclist's Club and showing the Penny Farthing or High Wheeler Bike, circa 1880-85.

Deutscher Radfahrer Bund
"Hail (or health) to all".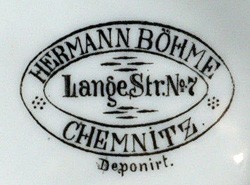 Vendor's mark on the base of the featured stein.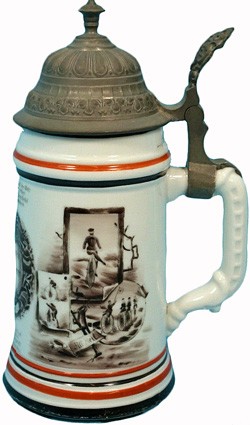 Featured stein. Left hand view.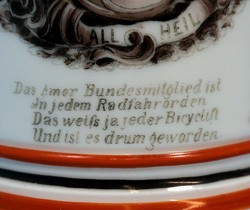 Text on the bottom of the stein front.

Das Amor Bundesmitglied ist
das weiß je jeder Bicyclist
The devotion (of the) association member is
(found) in each cycling organization.
Every bicyclist knows that
and that's what it's all about.