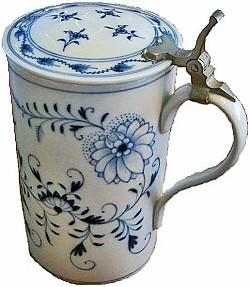 Porcelain stein in "Indischblau",
made circa 1910, c/w open 5 ring hinged lid.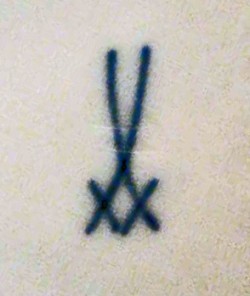 Mark on featured stein, circa 1910.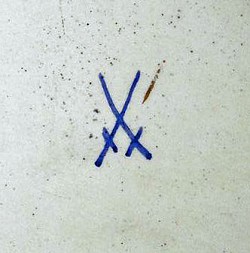 Meissen mark, dated 1947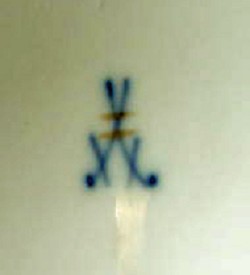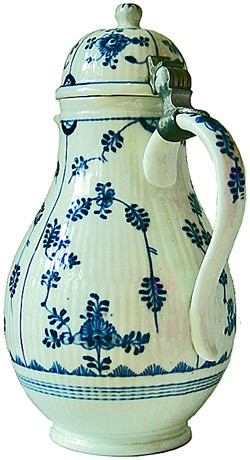 Meissen Chocolate Jug made circa 1790. Whether the lid was originally hinged is unknown. There is a 5 ring closed end hinge, fitted to the lid.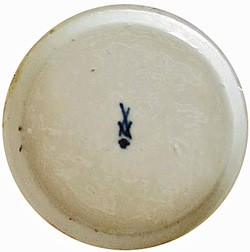 This mark, on the featured jug above,
was used between 1774 and 1813.