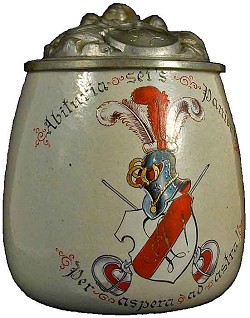 Marzi & Remy #2023
Student stein
"Abituria",
dated 1934.

Artist's signature on Student stein "Abituria",
dated 1934.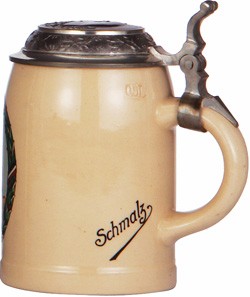 Side view of the military stein on right,
showing the decorator's signature.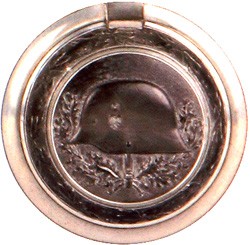 German steel helmet, indicating membership of the Stahlhelm Bund, which was a paramilitary force set up in 1918, originally for WW1 veterans, no longer employed by the official German army.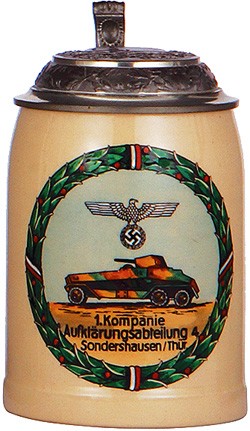 Third Reich stein, 0.5 Litre 1. Kompanie, Aufklärungs Abteilung 4, Sonderhausen /
Thüringen.
Marked "Schmalz" close to handle.
Dated 1933 to 1939.
Photographs of this stein courtesy of TSACO.