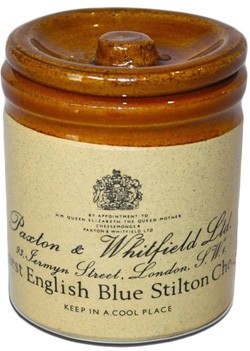 Stoneware cheese crock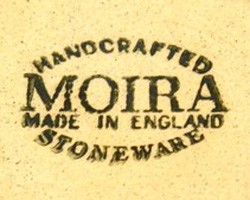 Basemark on cheese crock above.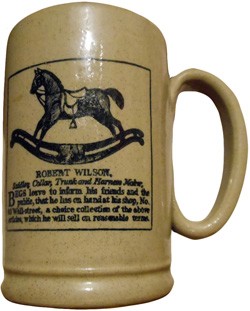 "Robert Wilson.
Saddler, Collar, Trunk and Harness Maker.
Begs leave to inform his friends and the public, that he has on hand at his shop, No.60 Wall-street, a choice collection of the above articles, which he will sell on reasonable terms"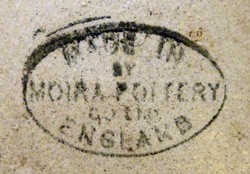 Basemark on the tankard above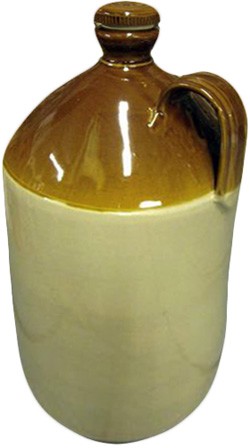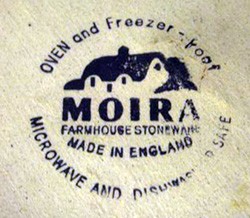 Basemark on spirit jug above.