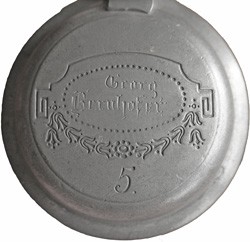 Pewter lid fitted to the featured stein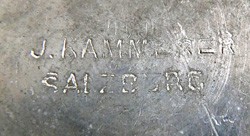 Pewterer's touch mark J. Kammerer / Salzburg on the underside of the above lid.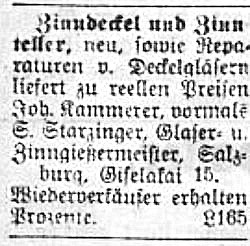 1924: Pewter lids and pewter plates. new, as well as repairs of lids, supplied at real prices. Joh. Kammerer, vormals S. Starzinger. Glazier and Master Pewterer, Salzburg, Giselakai 15, Resales will be on commission.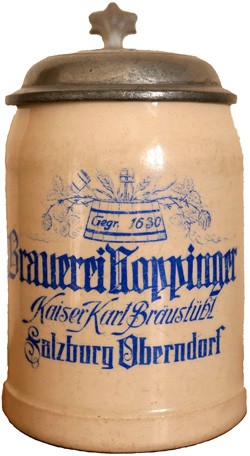 Brauerei NoppingerKaiser Karl Bräustübl, Salzburg OberndorfThird centennial 1630 - 1930?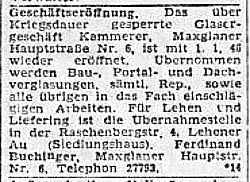 1946: Community re opening The Glazier Kammerer, at Maxglaner Hauptstraße 6, which was closed for the duration of the war, has been reopened on the 1st January 1946. Construction, door, roof glazing and all-round work will be carried out in the field. For meetings and deliveries the transfer point is at Raschenbergstraße 4, Ferdinand Buchinger, Maxglaner Hauptstraße 6. ×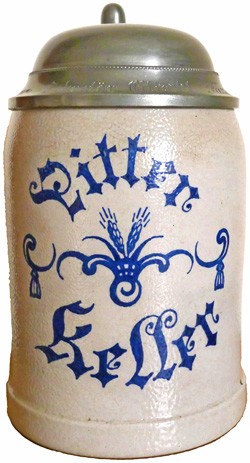 "Pitter Keller" dated 1921 - 1939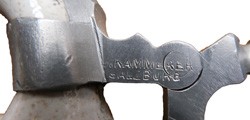 "J. Kammerer, Salzburg" touchmark on the Pitter Keller stein. ×