W. S. (name unknown)
Entwerfer-Künstler / Designer Artist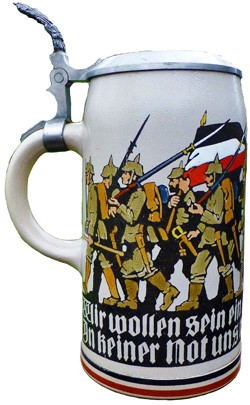 Featured stein, right hand view. "Wir wollen sein ein einig Volk von Brüdern in keiner Not uns trennen noch Gefahr ---"
Impressed M&W/Gr. base mark on featured stein.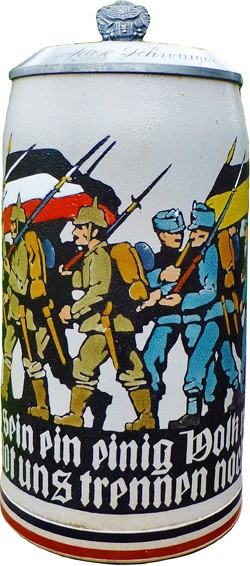 German and Austro Hungarian infantry marching together, on a 1 litre Merkelbach & Wick stein, dated 1914 - 1915.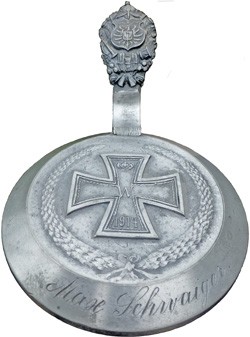 1914 Iron Cross decoration on pewter lid.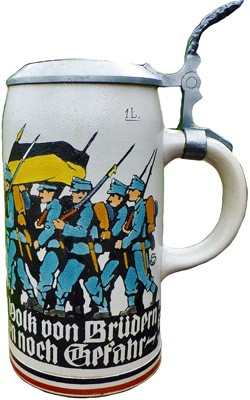 Featured stein, left hand view. "We will be one people of brothers not to be divided in need much less in danger ---"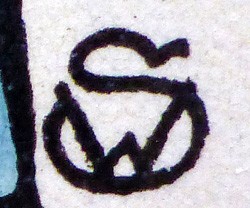 W.S. (or S W.) Decorator's signature, adjacent to the handle lower attachment (see above).