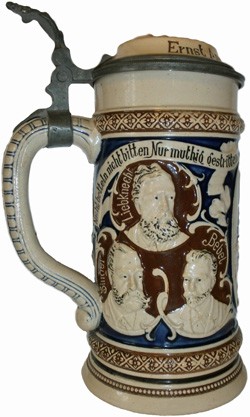 Side panels of featured stein showing faces of Wilhelm Liebknecht, Paul Singer & August Bebel."Nicht betteln nicht bitten nur muthig gestritten." Don't beg, don't pray only courageously dispute.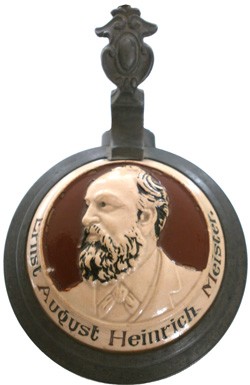 Lid top of featured stein showing the face of Heinrich Meister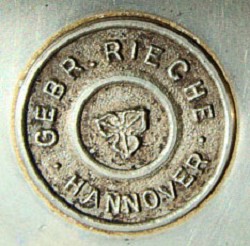 Mark cast in pewter lid, dated 1913.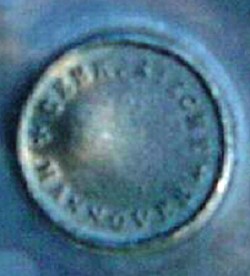 Mark on cast pewter lid.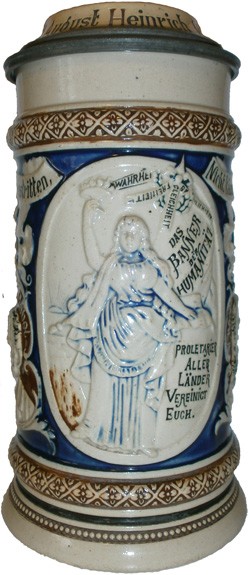 This stein, dated after 1903, is dedicated to the "Sozialdemokratische Partei Deutschlands (SPD)", Social Democratic Party of Germany. Those who contributed to its philosophy and founded the organisations which merged to eventually create the SPD in 1890, are shown on the side panels and lid. "Das Banner der Humanität" The banner of humanity "Wahrheit, Freiheit, Glieichheit, Brüderlichkeit" Truth, Freedom, Equality, Brotherhood. "Proletarier aller Länder vereinigt Euch" Proletariat of all lands unite. The seeds of this organization were founded in 1863, but it was outlawed by Bismarck, between 1878 & 1890, and Hitler between 1933-1945. It was finally resurrected after WW II and is a force in German politics today.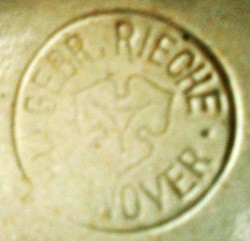 Impressed basemark on featured stein above.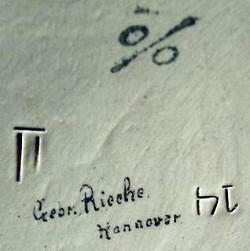 Signature on Villeroy & Boch - Mettlach stein dated 1914.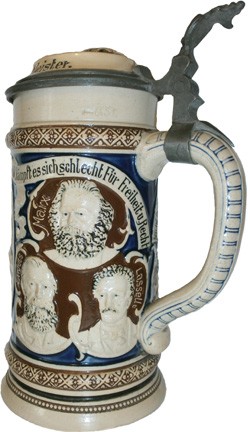 Side panels of featured stein showing faces of Karl Marx, Friedrich Engels & Ferdinand Lassalle."Nicht kampft es sich schlecht für Freiheit und Recht". Don't fight poorly for freedom and right.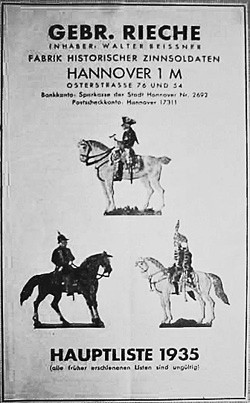 Main list of military figurines, dated 1935.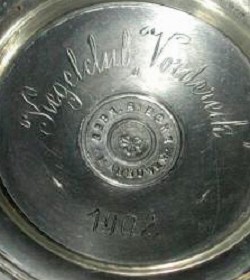 Mark on cast pewter lid, dated 1902.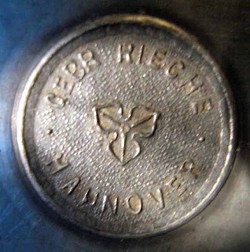 Mark on cast pewter lid.