Ardalt Inc. Corp.
95, Madison Avenue, New York. United States.
Importer of items made in Japan, Germany, amongst other countries.
This company supplied two Schierholz copies: Turkish Peasant [ECS-161], and Alpine Mountaineer [ECS-165]. They also produced four others that were not copies of the Schierholz pieces: Turk, Scotsman, Tyrolean Man and Chinese Man. The steins are made of soft paste with set-on lids. Some pieces have the Ardalt marks removed and lids drilled and pewter mounts added to be passed off as the equivalent Schierholz piece. They also supplied steins sourced from the Westerwald. They also occasionally used the "Lenwile" trademark on other products.
Known dates: From 1945 (Mainly mid 20th century)
Reference: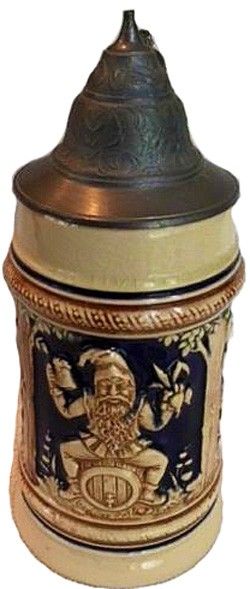 Stein #2118 made by Dümler & Breiden for Ardalt. Dated 1947 - 1955.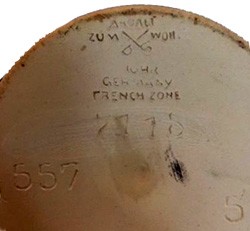 Ardalt "Zum Wohl" with DB cross swords mark, together with Höhr, Germany, French zone. Impressed #2118 and #557.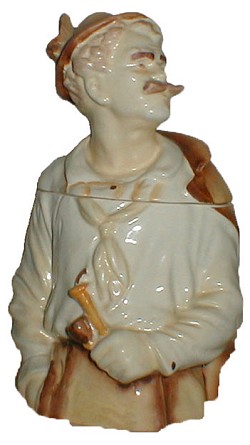 Alpine Mountaineer [ECS-165].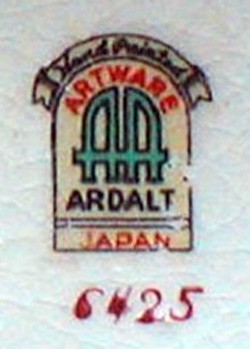 Ardalt stencil mark on base of [ECS-165].

2 & 4 are reproductions. The rest are Ardalt originals.