Ferdinand Barth
Mathildenstraße 7, Munich, Bavaria
Kunstmaler / Artist - Painter
Known dates: 1871 - 1874
Ferdinand Barth created the designs for this stein for manufacture by Joseph Lichtinger & Cie.
Reference: Adressbuch München 1874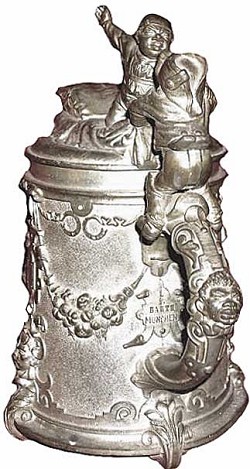 Another view of the featured pewter stein. The maker's signature and date "F. Barth, München. 1871" can be seen behind the handle.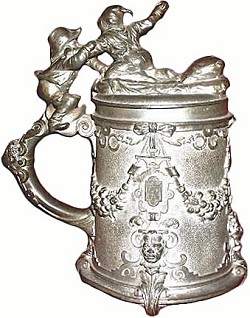 Der Deutsche Michl / Michel (German Michael) is repelling the French invader, Napoleon III. This stein was made in 1871 to commemorate the German victory over the French in the Franco-Prussian War of 19 July 1870 - 10 May 1871.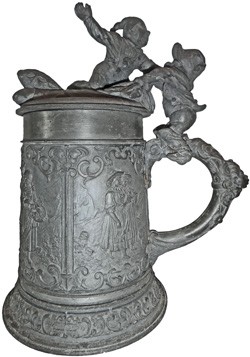 The same lid and handle with an unusual and more traditional body. This version has no marks.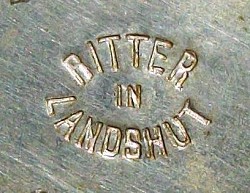 Base mark on featured stein. Ritter in Landshut, marked as a distributor.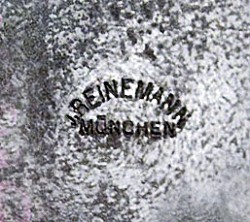 This stein was also distributed by Josef Reinemann, Munich .