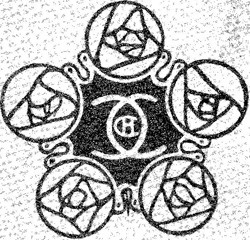 The inside cover page of the book on Hans Christiansen, showing his stylized roses and logo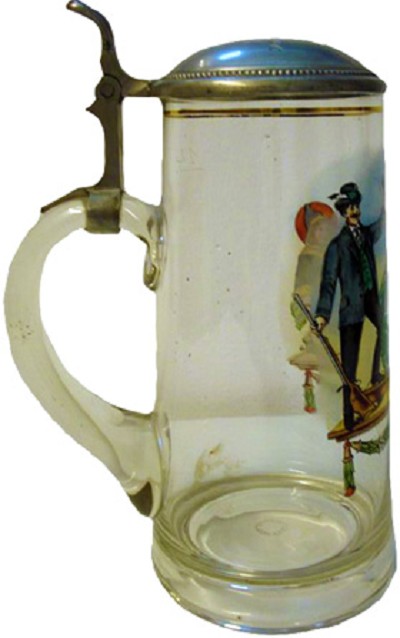 Glass Munich Souvenir stein.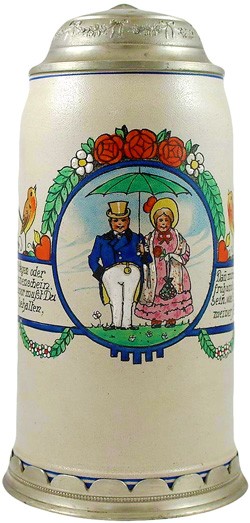 ! litre stein. Lid inscribed 14th March 1925Translation courtesy of Dr. R. De Selms. Ob Regen oder Sonnenschein,Humor mußt du behalten,dann wirst du froh und glücklicch sein,wie ich mit meiner Alten! Whether in rain or sunshine,you must maintain humour,then you will be happy and lucky,as I am with my (old) age!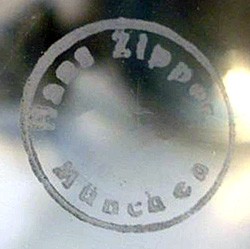 Acid etched mark of decorator or vendor?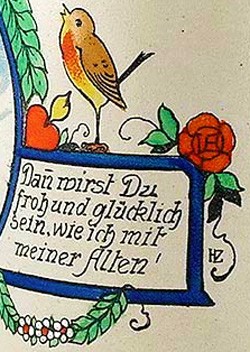 H.Z. initials on extreme right of frieze.N.B. See the stylized rose on the decor. This rose was used as a signature for Hans Christiansen and maybe some others of the Darmstadt Kunstkolonie of Jugendstil artists. See the printed example opposite.

Glass Munich Souvenir stein.