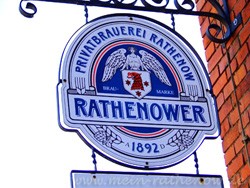 Rathenow Bierbrauerei, seit 1892, situated on the now defunct brewery building.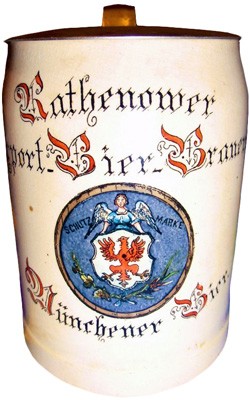 Rathenower was the brew supplied by the Rathenow Brewery, situated on the corner of Brauhausstraße and Gross Hagenstraße, Rathenow, in the State of Brandenburg. The brewery was founded in 1892, but closed in 1997. The mention of Münchener Bier must relate to the recipe rather than its geographical source.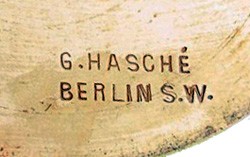 Basemark on featured stein.