Edith Regina Felton

Cincinnati, Ohio, United States.
Künstler / Decorator
Edith Regina Felton was born in Covington, Kentucky on the 25th January, 1876. She attended the Cincinnati Art Academy like many of her contemporaries. She decorated pieces at Rookwood Pottery for several years, between circa 1900 and 1908. Her work is usually found on Standard Glaze pieces and is known for doing a good number of Native American portraits.
She worked at Rookwood until her marriage to Thomas Andrews Holian on November 27, 1908. Edith produced no more art after her marriage, but the couple's home in Covington, just over the Ohio River, did have a Rookwood mantle that was said to have been decorated by Edith herself.

Decorated Mugs for: Rookwood Pottery.
Reference: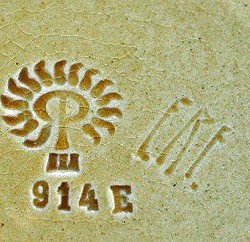 Rookwood Pottery #914E, dated 1903, with artist's initials.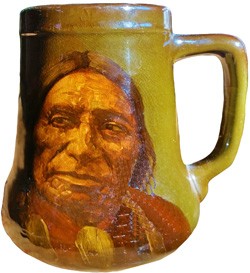 Rookwood Pottery mug #656 with a hand painted portrait of Conquering Deer - Sioux, dated 1903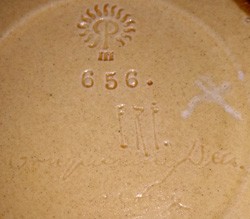 Rookwood Pottery #656, dated 1903, with E.R.F for Edith Regina Felton and underneath in longhand: Conquering Deer - Sioux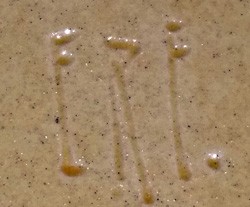 E.R.F. for Edith Regina Felton